Binderberger SP 8 Z

2.800 €
Price incl. VAT 19 %
2.800 €
Further information
Machinetyp (Condition):
New machine
Details
Binderberger log splitter
in standard equipment
Horizontal log splitter
8t splitting force
splitting length up to 55cm
wood diameter up to 40cm
Plug-on pump 440rpm.
forward speed: 11cm/sec.
return speed: 17cm/sec.
2-hand operation
Three-point attachment
quadruple splitting wedge, steplessly height-
adjustable
Transport cart
225kg
Automatic translation from German without guarantee.
Show original description
Contact Information
Contact Person
Contact Person
Vadim Ulmann

Contact Person
Bernd Heseker

Contact Person
Hermann Röfer

Similar offers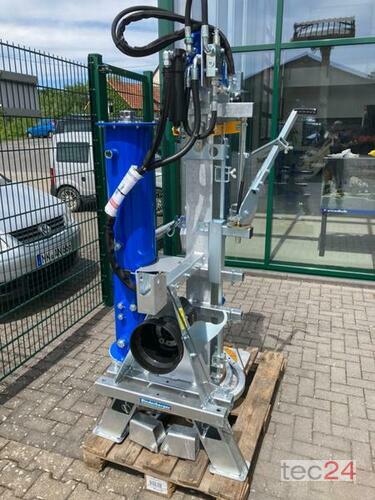 Year of Build 2022,
Number: 6646915
Hepping GmbH & Co. KG, DE - 58802 Balve

4.011 €
Inc. VAT 19 %
3.371 € Net
Park
Year of Build 2022,
Number: SAL3036509
AGRAVIS Technik Saltenbrock GmbH, DE - 32791 Lage

2.000 €
Inc. VAT 19 %
1.681 € Net
Park
Year of Build 2022,
Number: 6655688
Hepping GmbH & Co. KG, DE - 58802 Balve

Price on Application
Park